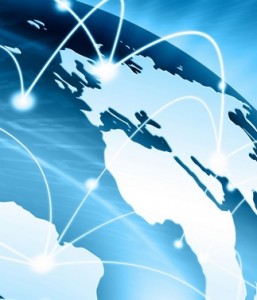 Road transport
Key points:
Group Control around 100 (56 own) trucks fleet, trailers: RIMO, LOHR, KASSBOKHER,
Outbound logistics East – West / West – East and round trips in Western Europe and CIS countries.
We can manage up to 20000 cars on single flow.
All transport management procedures are regulated according to ISO9001 and ISO14000.
An adapted logistic can be installed to follow up the customer in all relevant activities.
Transportation by railways
"GLOBAY" owns depot of wagons for transportation of cars.
"GLOBAY" offers You full (autotransport-warehousing-railway) or partial (warehousing-railway) service in vehicle logistics from Europe to CIS countries.
Also we can offer You only wagon for loading at Your warehouse.
We arrange shipment  and consolidation of single cars in Klaipeda and Antwerpen.
"GLOBAY" arranges wagon logistics in EU, CIS countries.
Transport services of all types of consignment in EU, all Baltic States, CSI.
Direct agreements with EU and CIS railways
A wide network of partners in the territories of EU, CIS and third countries
Qualified staff with vast experience
Transportation by all types of containers and wagons
Consultations on the issues of loading, execution, transport
Quick calculation of the price for transportation
Ordering wagons and containers for loading in stations
Swift provision of codes and telegrams
Rerouting of wagons and containers
Coordination of transport plans for routes and goods
Solving issues at border crossing stations
Monitoring the movement of the consignment