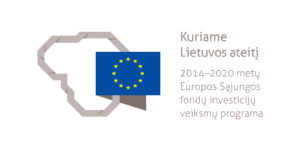 A self-service commerce model for transport service customers
The goal of the project is to facilitate the ordering of transport services for customers, the desired results are to transfer the ordering process to online self-service. The project is implemented in accordance with the European Union response to the COVID-19 pandemic.
The project budget is EUR 66,000, and the funding is EUR 49,500 from the European Regional Development Fund.
Project implementation period: 2021-09 to 2022-10
More detailed information about the company and its activities can be found at: globay.eu